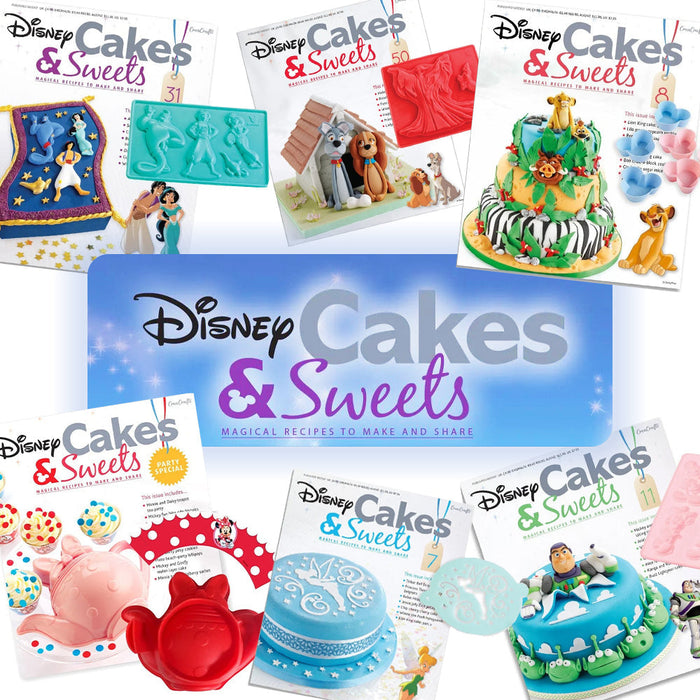 Disney Cakes & Sweets Recipe Magazine & Baking Accessory
Original price
£1.00
-
Original price
£1.00
A magical series to learn how to make and decorate amazing cakes for family and friends, and collect exclusive Disney moulds, cookie cutters and cake-decorating equipment.
Relive the magic of Disney with the Disney Cakes &N Sweets magazine and bakeware collection.
Find endless inspiration for character themed bakes, cookies, sweets and desserts using the exclusive moulds, cutters, stencils and cake decorating equipment.
From show-stopping bakes to beautiful cookies, sweets and desserts, you'll learn how to create a wide range of treats that will be loved by Disney fans of all ages.
Delicious recipes & easy-to-follow techniques.
Unbeatable Value
Top-quality toys at pocket-friendly prices. Don't break the bank with the absolute best toy deals online.
Trusted by Thousands
5-Star reviews & a community of loyal returning shoppers. We set the gold standard in toy affordability.
Fast & Tracked Delivery
Every order is swiftly prepared, dispatched & tracked in real-time, so your toys arrive safely at your doorstep.