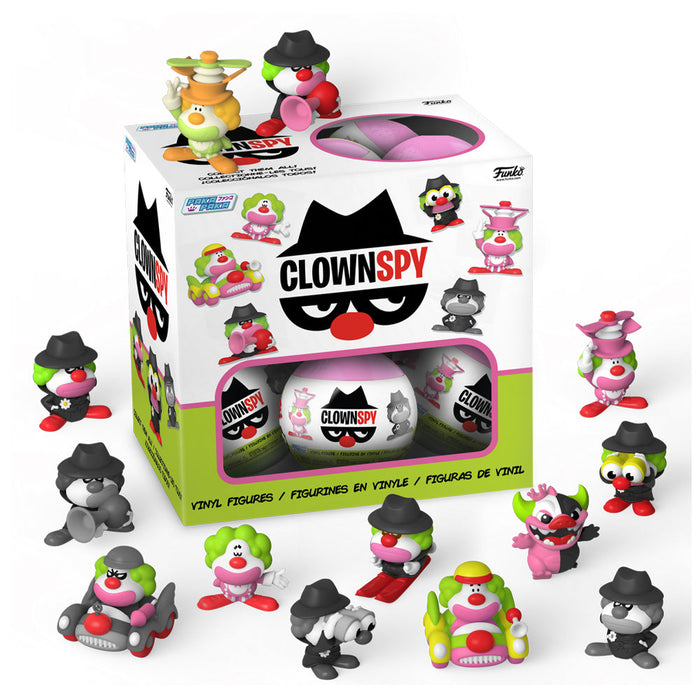 Funko Paka Paka Clown Spy Mini Collectible Vinyl Figure
Original price
£2.00
-
Original price
£2.00
Funko Paka Paka Clown Spy Mini Collectible Vinyl Figure
Step right up and be captivated by the whimsical world of Funko's Paka Paka with the Clown Spy Mini Collectible Vinyl Figures! A fusion of mystery and merriment, these figures blend the intrigue of espionage with the flamboyance of clownery. Each vinyl figure is a testament to Funko's dedication to quality and detail. Whether you're an avid Paka Paka collector or simply have an affinity for unique figurines, this Clown Spy is bound to sprinkle a touch of joy and jest into your collection.

Take a look at our amazing value Funko range right here!
Unbeatable Value
Top-quality toys at pocket-friendly prices. Don't break the bank with the absolute best toy deals online.
Trusted by Thousands
5-Star reviews & a community of loyal returning shoppers. We set the gold standard in toy affordability.
Fast & Tracked Delivery
Every order is swiftly prepared, dispatched & tracked in real-time, so your toys arrive safely at your doorstep.