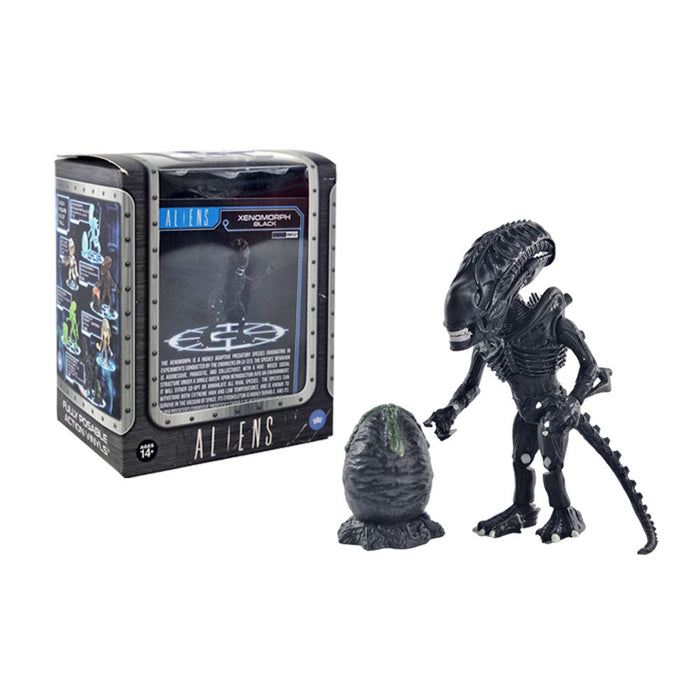 Loyal Subjects Aliens Xenomorph Black & Ovomorph Egg Action Vinyl Collectible Figure
Original price
£5.00
-
Original price
£5.00
Loyal Subjects Aliens Xenomorph Black & Ovomorph Egg Action Vinyl Collectible Figure
Delve into the eerie depths of the sci-fi universe with the Loyal Subjects Aliens Xenomorph Black Ovomorph Egg Action Vinyl Collectible Figure. Expertly designed to capture the chilling intricacy of the iconic Xenomorph & Ovomorph Egg, this collectible is a testament to the heart-pounding legacy of the 'Aliens' franchise. Its vinyl construction boasts meticulous detailing, ensuring it stands out whether amidst other collectibles or as a standalone display piece.


Take a look are more awesome collectibles right here!
Unbeatable Value
Top-quality toys at pocket-friendly prices. Don't break the bank with the absolute best toy deals online.
Trusted by Thousands
5-Star reviews & a community of loyal returning shoppers. We set the gold standard in toy affordability.
Fast & Tracked Delivery
Every order is swiftly prepared, dispatched & tracked in real-time, so your toys arrive safely at your doorstep.