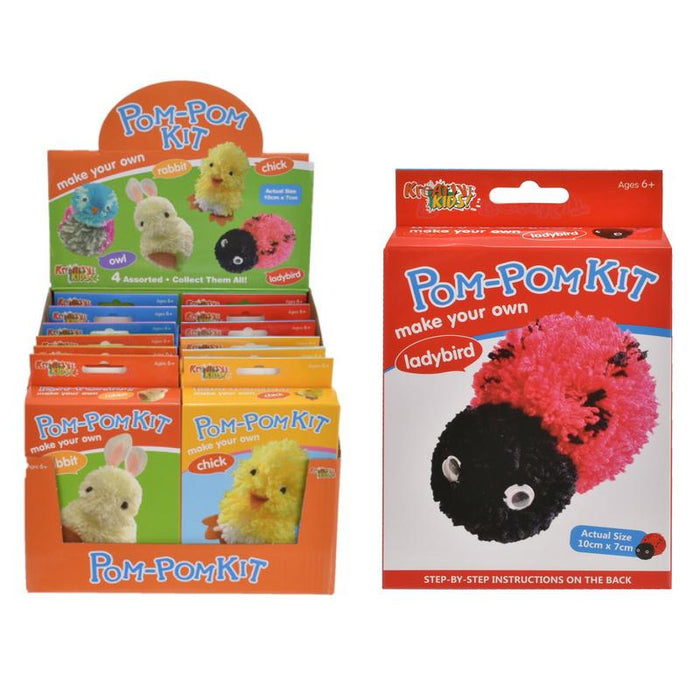 Make Your Own Pom-Pom Kit
Original price
£1.00
-
Original price
£1.00
Make Your Own Pom-Pom Kit
Soft, fluffy and utterly adorable - we've no doubt you'll have just as much fun as the kids will with these make your own pom-pom kits! We have four animal pom-pom styles available, including an owl, a rabbit, a chick and a ladybird.

With your make your own pom-pom kit, you'll receive a step by step guide for how to create a very cute and cuddly pom-pom animal. All you have to do is have fun making them!

We have a whole variety of arts and crafts for kids and adults to enjoy together!