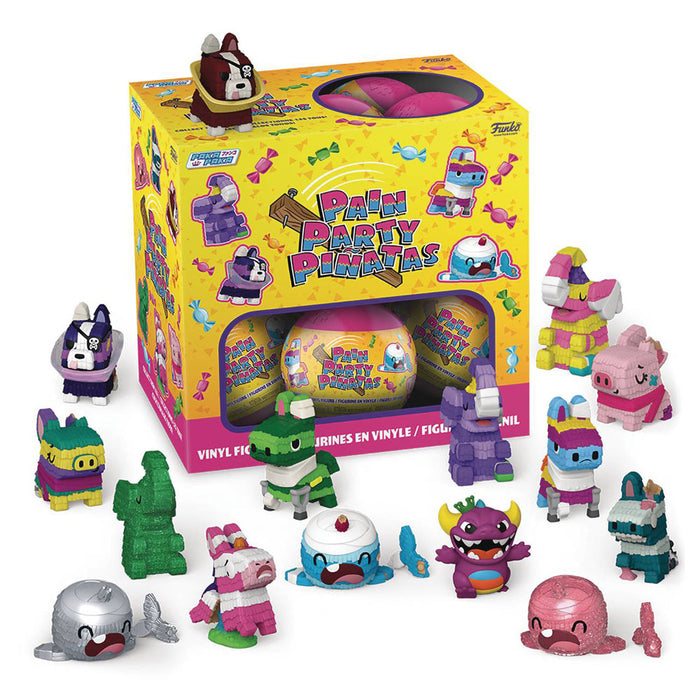 Funko Paka Paka Pain Party Pinatas Mini Collectible Vinyl Figure
Original price
£2.00
-
Original price
£2.00
Funko Paka Paka Pain Party Pinatas Mini Collectible Vinyl Figure
Get ready for a fiesta of fun and fascination with Funko's Paka Paka Pain Party Piñatas Mini Collectible Vinyl Figures! These aren't your ordinary piñatas; they're bursting with personality and charm too. Crafted with the signature Funko flair, every figure is a vibrant spectacle of colour and character detail. Whether you're looking to expand your Paka Paka collection or seeking a burst of joy for your display shelf, these playful piñatas promise endless delight.
Take a look are more Funko toys right here!
Unbeatable Value
Top-quality toys at pocket-friendly prices. Don't break the bank with the absolute best toy deals online.
Trusted by Thousands
5-Star reviews & a community of loyal returning shoppers. We set the gold standard in toy affordability.
Fast & Tracked Delivery
Every order is swiftly prepared, dispatched & tracked in real-time, so your toys arrive safely at your doorstep.