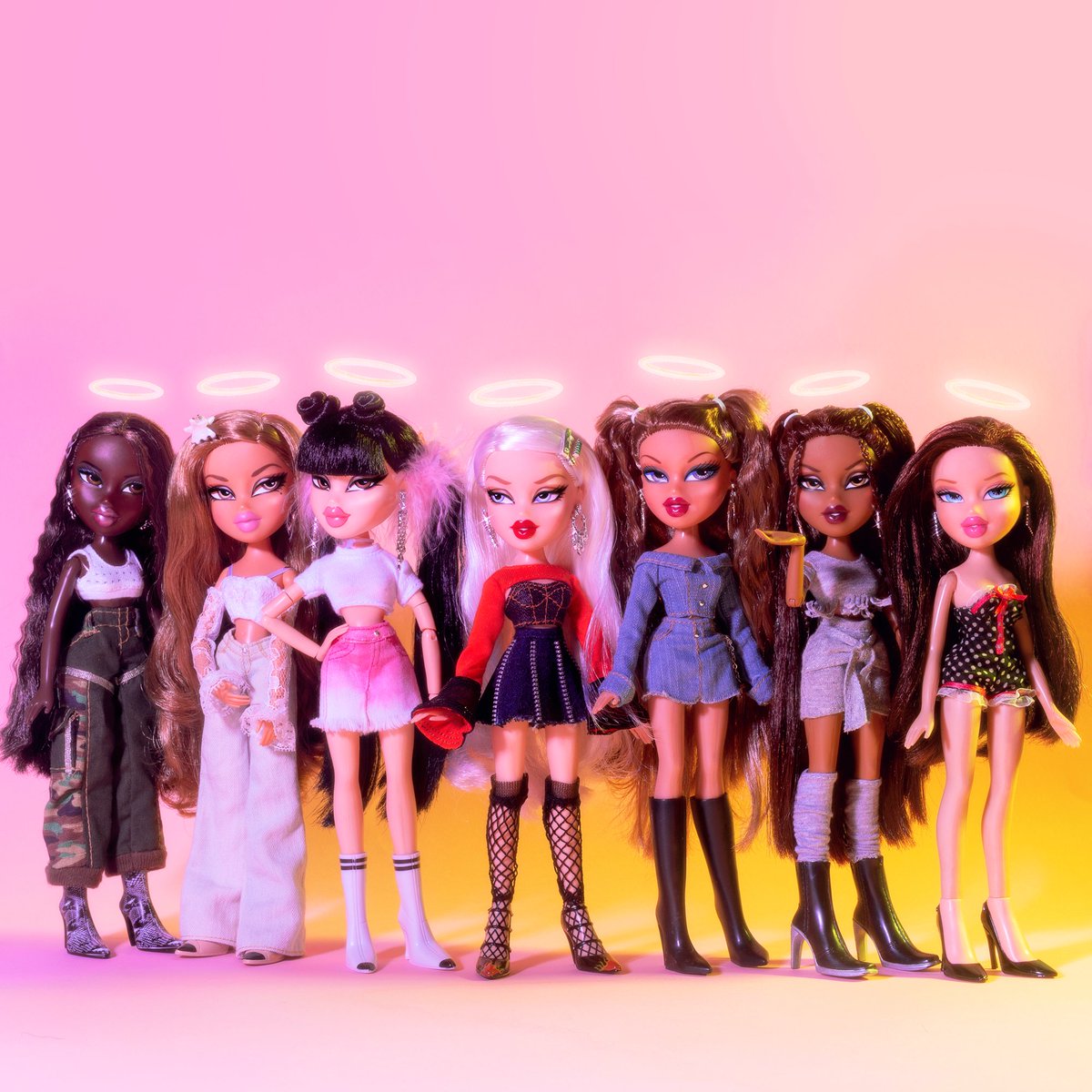 5 Most Iconic Dolls Of All Time
Who doesn't love dolls? They were a part of all our childhoods and their popularity has stuck around despite the shift towards technology.

"As a child selects a doll and embarks on an adventure, he or she is crafting a narrative or story line, involving literacy skills, flexible thinking, self-expression, taking initiative, and more," says Jody DeVos, Director of Child Development and Learning in the strategic technologies department of Mattel.

Every one of us had a favourite doll growing up, so this list was VERY tricky to compile. Let us know in the comments if your favourite didn't make the cut!

1. Barbie
Who else was going to be top of the list?! Barbie has been around since the 1959, meaning she's celebrating her 60th birthday this year! Her popularity has only grown over time, and we think this quote from The Economist PERFECTLY sums Barbie up:

"From her early days as a teenage fashion model, Barbie has appeared as an astronaut, surgeon, Olympic athlete, downhill skier, aerobics instructor, TV news reporter, and many more....When Barbie first burst into the toy shops, just as the 1960s were breaking, the doll market consisted mostly of babies, designed for girls to cradle, rock and feed. By creating a doll with adult features, Mattel enabled girls to become anything they want."
2. Bratz
Yasmin, Cloe, Jade, and Sasha were the four original feisty and sassy Bratz dolls released in 2001, and NO ONE could have predicted their success. Within five years they had hit 2 BILLION sales and 40% of the fashion-doll market. They've since gone on to release Bratz video games, movies, tv series, web series and albums!
3. Ken Carson
We just couldn't NOT include Ken on this list! It may surprise many to hear he's even OLDER than Barbie, when he was created in 1958! Like Barbie he's had many careers over the years (40+), and even though it's widely believed they're a couple, it has never been specified! FUN FACT: did you know both Barbie and Ken featured in Toy Story 3?!
4. Polly Pocket
OMG remember Polly Pocket??!! Polly came with multiple outfits allowing you to style her the way you wanted, and let's be honest, we ALL planned an outfit based on Polly, right?! Polly Pocket was originally created as just a dollhouse but has since grown so much so that there are three movies based on Polly! What's even better is in 2018 it was announced Polly Pocket would be making a comeback, eek!
5. Cabbage Patch Kids
A throwback all the way back to 1978 now, we will have all seen a Cabbage Patch doll at some point in our lives. What we LOVE about them is that apart from all variations being adorable, the dolls came with adoption papers and birth certificates, encouraging the idea of adoption, and we can DEFINITELY get behind that!