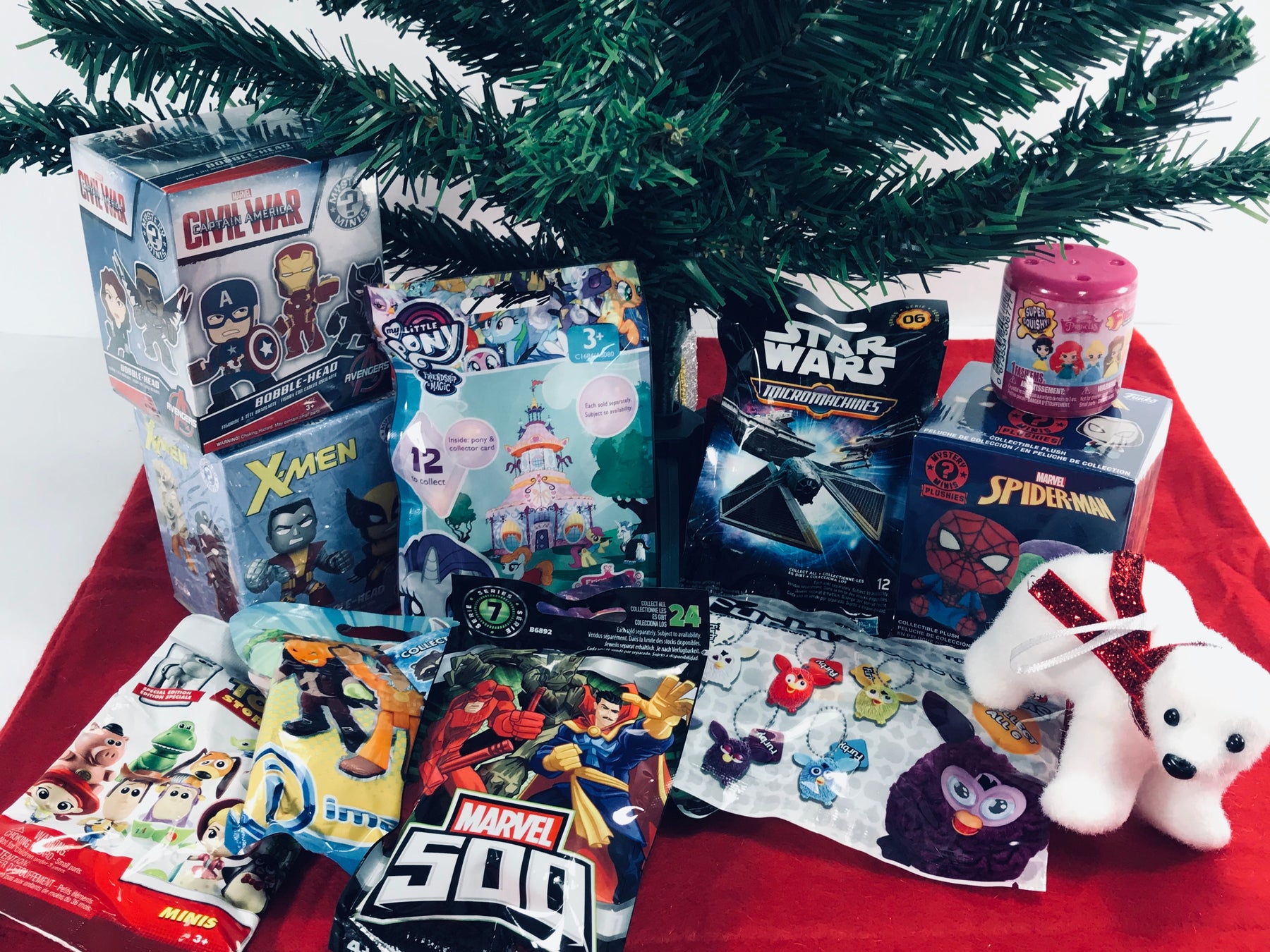 Why Blind Bags Are Awesome!
At Toys For A Pound we are BUZZING for Christmas, and the countdown to Christmas is well underway – with less than a month remaining till your kids will be excitedly waking you up at 5am begging to open their presents!
But if you're struggling with ideas, blind bags are on the list of every child to Santa this winter!

If you don't know, blind bags are single toys packaged so you can't see what's inside – creating an element of mystery and surprise which is proving extremely popular with our kids!


 Each toy is part of a set, and the aim is to collect them all to finish the set – which is shown with the fantastic Funko Power Rangers blind bag set below!
The element of surprise is something that is comparable with previous generations collecting trading cards or stickers – as
there's no way to know what you're getting.
Finishing the set is something we can all agree is a huge sense of accomplishment!
There are literally THOUSANDS of sets to collect and complete,
so the fun is endless!
The sets to complete are mostly based upon characters from popular TV shows, movies or video games, with My Little Pony, Disney and Star Wars all producing blind bags – all of which are available online at
Toys For A Pound!
As well as youngsters collecting the toys themselves, many spend hours watching videos of others doing the exact same thing – with YouTube channels such as 'Cams Toy Box', 'pstoyreviews' and 'CookieSwirlC' proving WILDLY popular with their blind bag pack openings. Children are finding enjoyment in viewing other people opening a tonne of blind bags, as it's a similar experience to watching your friend open birthday presents over and over and over again! The only place to grab this year's must-have stocking filler is
Toys For A Pound!
We are currently selling Funko Pint Size Heroes 'Guardian Of The Galaxy Vol 2' Figures blind bag for just £1, compared to the RRP of £4.99! Can you find Groot?
We also think you'd love our Funko Mystery Mini Spiderman blind box, again costing just £1, a HUGE reduction on the £5.99 RRP! Will you find a villain?