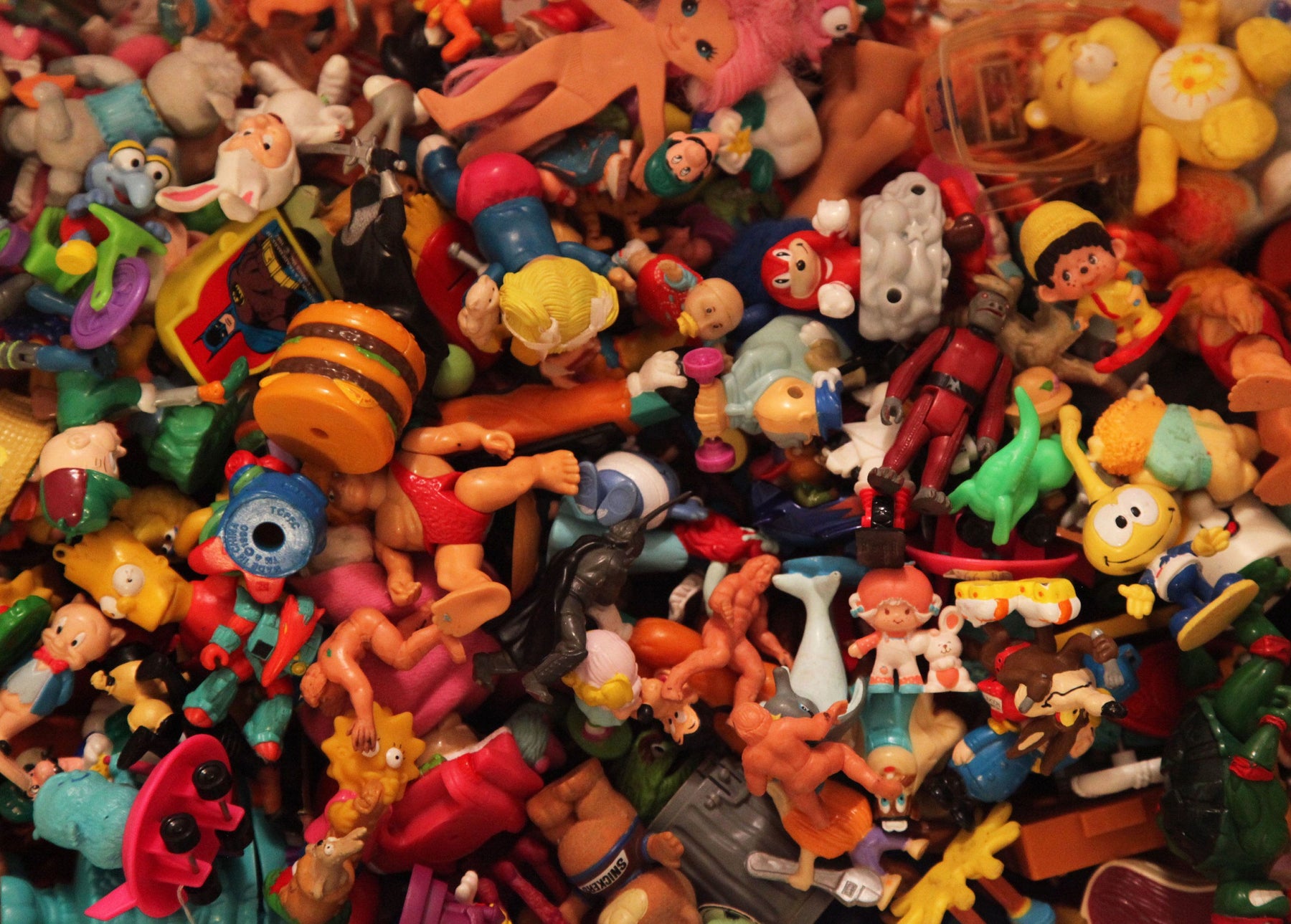 10 Of Our All-Time Favourite Toys
You might be aware that over on our Instagram (@toysforapound_) we run a weekly 'Toy Throwback Thursday' where we reminisce about some of the toys we used to LOVE when we were growing up! The 'TTBT' is the inspiration of this blog, where we will list 10 of the BEST toys of all-time, according to us anyway!
Be sure to comment your favourite toys, and we hope you enjoy this throwback to your childhood, and think: "WOW I've not seen that toy for years!"
1. Tamagotchi
OMG what a start we have here! Who else used to spend hours and hours playing with their Tamagotchi when they were growing up? The concept was simple, take care of a digital pet by feeding and playing with them, but they were so, so addictive. They also taught a whole generation that they were ready to look after a real life pet...
2. Dear Diary
Seeing old photos of Dear Diary has unlocked a lot of old memories for the Toys for a Pound staff! We remember having these growing up and keeping everything in it, from crushes and Christmas shopping lists to secrets we kept from our parents! I would LOVE to find my old one and cringe at what is written in it!
3. Mr Potato Head
Looking back at this one, I remember spending hours putting together the Mr Potato Head toy, which really shouldn't take more than 5 minutes to assemble! Oh to be young again! We all had both Mr and Mrs Potato Head in our bedroom growing up didn't we??
4. Thunderbirds Tracy Island
Another one of those toys that defined the childhoods of many, Thunderbirds Tracy Island was so popular in the early 90s they famously sold out for so long Blue Peter released a tutorial on how to make your own! Tracy Island had SO many hidden features which you'd often not find until the fourth or fifth time playing with it! A true classic!
5. Gooey Alien Egg
OMG who else remembers the Gooey Alien Egg? An alien AND slime, an absolute dream to any kid! I'm also sure every single person reading this knows someone who claimed their alien had a baby, but it just didn't happen did it?!
6. Cadbury Chocolate Money Box
Looking back, the Cadbury Chocolate Money Box was a rip off, 10p for one chocolate that size?!? Especially in an era when you could get a Freddo for that price... But seriously we used to love the novelty of using this epic toy, even if all it did was dispense chocolate!
7. Bop-It
Bop it! Twist it! Pull it! You can hear them ringing in your head right now can't you? That is exactly how we felt when we came across Bop-It again! This classic could be played for hours on end and your competitive side came out when competing against your mates!
8. Frustration
Now this is a board game that brings back a lot of memories! Literally does what it's meant to and frustrates the life out of you, but you couldn't help playing over and over again just to get one over on your mates!
9. Game Boy
An all-time favourite amongst the Toys for a Pound staff, we all spent way too much time playing Pokémon on our old Game Boys! We also reminisce about Donkey Kong, Super Mario and Tetris among other fantastic games! Be sure to let us know what YOUR favourite Game Boy game was!
9. Pogs
What was so good about a piece of cardboard I hear you ask... Because you had to have the biggest collection of all your friends of course! Not only that, the game itself was just as addicting and we spent HOURS competing against our friends!
10. Waterful Ring Toss
To finish off this list, we have one of the most addicting toys of all time in our eyes! We would spend way too long in an attempt to get every single ring around the stick! Can you remember the sense of satisfaction when you'd completed it, only to turn the toy upside down to start again!
Be sure to head to the comments section and let us know if we've missed YOUR all-time favourite toy!