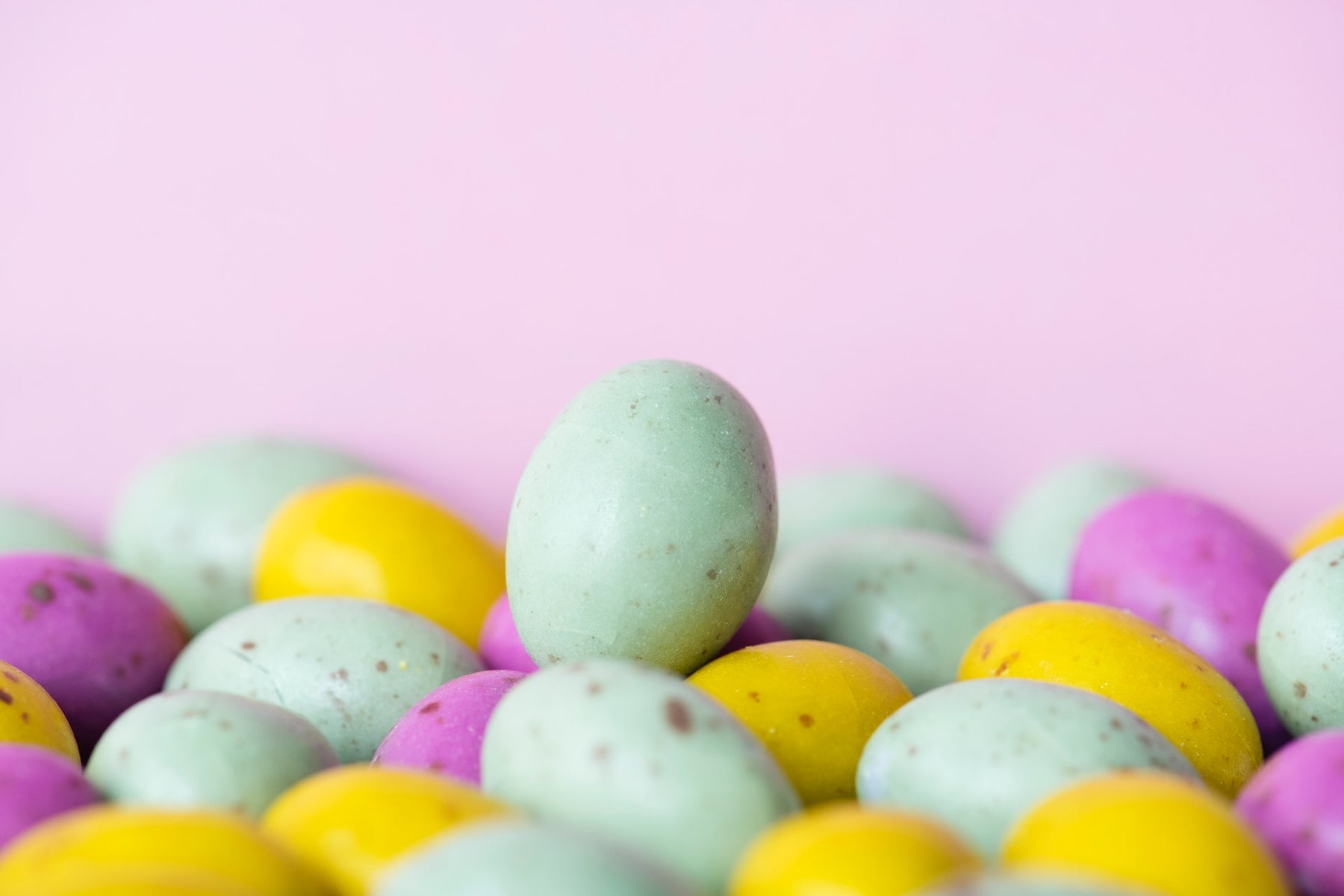 14 Easter holiday activities to keep the kids entertained
The Easter school holiday has arrived, which means you have two weeks of quality family time to enjoy with the kids! If you're looking for a variety of Easter activities for the whole family to enjoy together (and to keep the kids entertained for the next two weeks), you've come to the right place.
Here you'll find 14 Easter holiday ideas that the family can enjoy together throughout the half term - one for each day! Come rain or shine, you should find plenty of fun-filled activities here that you and the kids can enjoy together, from seasonal Easter games and activities to the more generic but fun things to do in the holidays at home.
Easter activities for families to enjoy indoors or outdoors
Make sure to browse our range of cheap Easter toys, for seasonal toys and accessories that are perfect for your planned Easter activities! 
1. Easter egg hunt
The weather can't stop you and the kids from enjoying a traditional Easter egg hunt - it's a fantastic activity indoors or outdoors! All you need is some small chocolate eggs to hide around the space, a basket for each of the kids and some riddles to help them find each of the eggs. To help, we've created some ready-made Easter egg hunt riddles that you can use with your family.
Did you know? Some public parks, gardens and estates (such as National Trust properties) hold their own Easter egg hunt for families to attend.
2. Help your kids to plant and grow their own veg
It's spring, the perfect time to get green-fingered and get stuck into some planting! If the weather's poor, you can easily work on planting some indoor plants or a herb garden with the kids. When the weather's looking a little brighter, head out into the garden and help them to plant some of their favourite fruit and veg - the little ones will love to watch them grow over time and pick them when they're ripe and ready. 
Indoor Easter games and activities
3. Decorate the house in time for the Easter weekend
Together, you and the kids can get the house ready for any Easter celebrations you have planned, by adding some quick and easy themed decorations throughout.
Welcome guests with a Happy Easter Garland on the front door or in the hallway, along with some Easter-themed LED Window Gel Clings. You could also create some lovely Easter Paper Chains to distribute around the rooms.
4. Make Easter cards for friends and family
Your nearest and dearest will love a handmade card created especially for them by you and your children. If you're looking for a quick and simple version of a handmade card, we have a Make Your Own Easter Card Set available - all you need to supply is the scissors and glue!
5. Throw an Easter party
Plan an Easter party for close friends and family - your kids will love getting involved in the planning and preparation, as well as helping you to host the party itself! Think about food, decorations, music and Easter games and activities for everyone to join in with - throw together a simple Easter party that will bring your family together with those closest to you for a fun-filled day.
Top tip: We have plenty of cheap Easter toys that would make fantastic additions to your family's Easter party, including Easter Photo Props you can use to create fun memories with.
6. Bake some Easter-themed treats together
From chocolate nest cakes to Easter biscuit shapes - even hot cross buns for more of a challenge - there's not a lot that beats some quality family time baking together. With plenty of recipes available online, you can easily nip out to the shops, grab the ingredients and spend a couple of hours baking on a rainy day during the Easter holidays.
7. Make spring cleaning fun for the family
Even during the school holidays, time needs to be spent keeping on top of the cleaning and other housework. However, you can easily make spring cleaning fun in a way that the kids will want to get involved. You could challenge them to complete a task within a certain time limit, provide a variety of rewards for the jobs they carry out, or even create a game that involves allocating each number on a die to a housework task that they have to complete.
8. Host a toy swapping party
If you've noticed your kids getting bored with some of their toys, why not host a toy swapping party during the Easter holidays with their close friends? They can come together, swap toys for a couple of weeks, before delivering them back to each other. You might find that your kids don't want to swap the toys back, but that will only give you ideas for the next toy to buy for them!
Outdoor Easter games and activities
9. Spend the day at a local petting zoo
On a clear day, head to your nearest petting zoo with the kids, to cuddle some bunnies, hold cute and fluffy chicks and feed the lambs, as well as seeing some of the other animals that live there. You're guaranteed to have a lovely family day out.
10. Go litter picking
If you want to do your bit over the Easter holidays, why not head out on a litter pick? You can choose to do this by yourselves or as part of an organised group, in your local area or at the beach, for example. Your kids will have a great time looking out for litter and will learn more about the environment at the same time.
11. Have a blast at a UK theme park
The majority of UK theme parks are open again by the time the Easter holidays come around, after being closed over the winter season. Theme parks have something for all family members, so you're guaranteed to have a fantastic time together.
Top tip: Look out for discount vouchers online, on the back of cereal boxes or on sharing sweet packets, to name a few.
12. Try your kids with some healthy outdoor activities
Now that the chilly weather is behind us, it's the perfect time to get your kids out and about in the great outdoors! Whether it's a stroll through local woodland where they play out some of their favourite stories, a gentle bike ride in picturesque settings, or even a relaxing canoeing trip in a national park, there's plenty of healthy outdoor activities that the family can enjoy together.
You could even get your children to collect items from the outdoors that would fit perfectly within a memory log that you can create together once you're back home. 
Alternatively, for a quick and easy at-home solution, simply shop our summer toys collection to kit your kids out for playing in the garden. 
13. Play bunny tag at your local park
Head out as a family to enjoy a game or two of bunny tag in your local park! One person, known as the chaser, must try to tag other people called the bunnies. If a bunny is caught, they must crouch down and use their hands to make bunny ears on their head until the last bunny is left standing. The winner then becomes the chaser in the next round of bunny tag!
You could even use our Bunny Ears Headband as part of your bunny tag games!
14. Search for daffodils together
Whilst you're in the park, why not spend time in search of daffodils - these pretty yellow flowers are very common this time of year. If you'd rather not pick them, you could challenge the children to be the first to spot a daffodil, be the first to count 20, or be the one to find daffodils of different shades, for example.
We hope you'll find these Easter holiday ideas useful, giving you plenty of activities for the family to enjoy together.