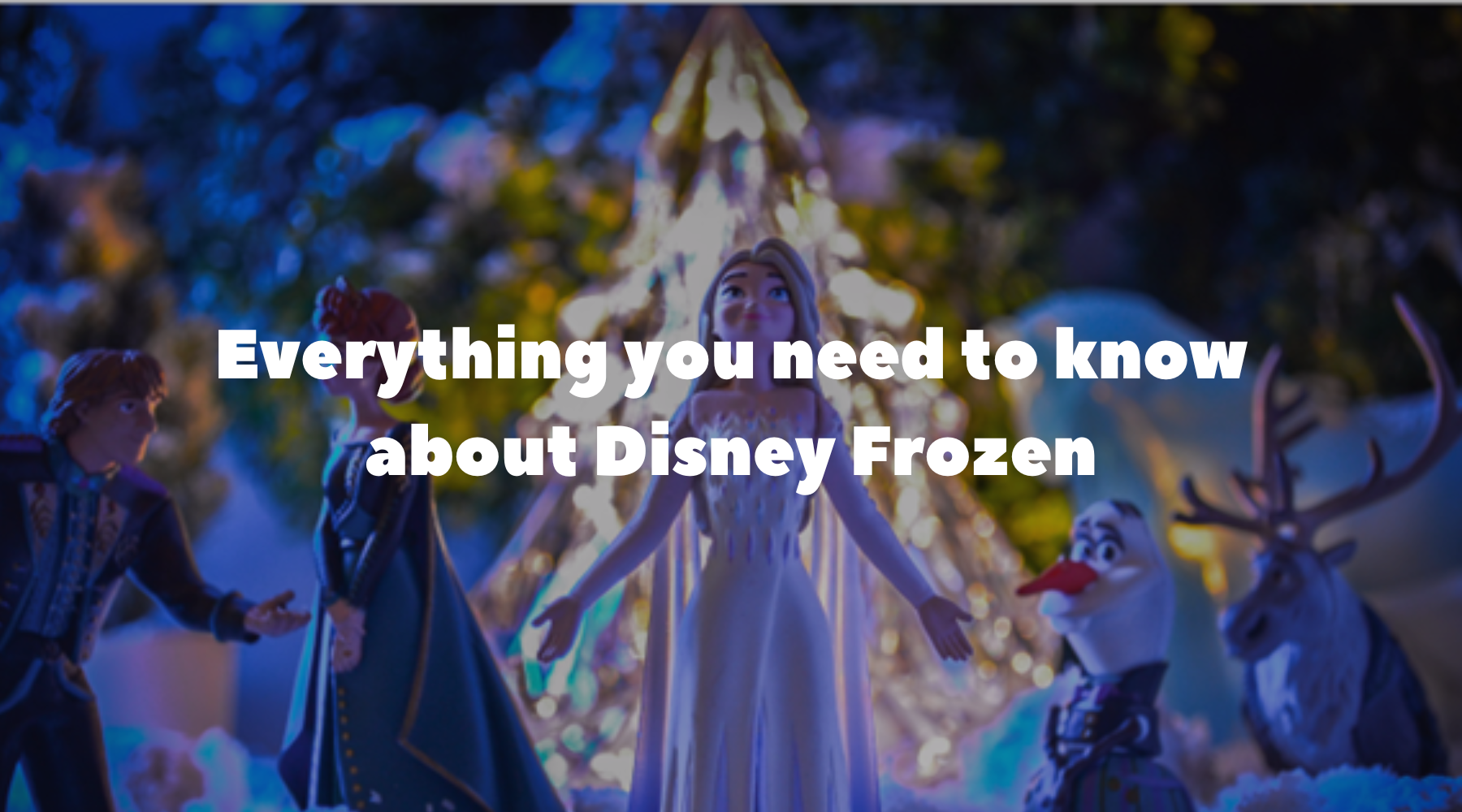 Everything you need to know about Disney Frozen
Despite cruel curses, deceptive foes and an endlessly icy winter, Frozen quickly stole viewers' hearts upon its initial release in 2012.
Onlookers watched tentatively as Anna, Princess of Arendelle, embarked on a perilous quest to undo a curse cast by her older sister. Though challenging, her journey is sprinkled with Disney magic, securing her and the film's success in one fell swoop.
Today, Frozen 1 and 2 are arguably the most loved Disney animations of all time, and the film's cast are as celebrated on stage as they are on screen and toy shelves worldwide.
At Toys for a Pound, we're proud to stock a fantastic selection of affordable Disney Frozen toys, perfect for treating the Frozen fan in your life. Read on to hear about our Frozen toys best picks as we double down on some of the most frequently asked questions about the Frozen franchise.
Table of contents
Why is Disney Frozen so popular?
Disney Frozen characters
Does Frozen 2 exist?
When is Frozen 3 coming out?
Disney Frozen toys at Toys for a Pound
Why is Disney Frozen so popular?
A master of its craft, Disney is renowned for creating award-winning animations that steal the hearts of viewers. However, the Frozen obsession is unlike any other, and fans worldwide are unable to 'let it go'. So, why is Frozen so popular in comparison to other Disney movies?
From its nuanced characters and plot points to a multi-platinum tracklist that brings the narrative to life, Frozen has it all. But it also offers a spectacular twist on the classic fairy-tale arc, breaking the mould by featuring not one Disney princess but two, each with equally unique personas that stray from what's expected.
Plus, Queen Elsa's transformation from villain to hero struck a chord with viewers of all ages, as she embraced her flaws with the help of her sister and friends and turned them into strengths.
With so much success, it's no surprise that Disney Frozen toys are so sought after, which is why we're proud to offer a varied selection at competitive prices. Whether you're searching for Disney Frozen arts and crafts for school activities or Disney Frozen Funko POPs to add to your collection, there's something for you.
Disney Frozen characters
The Frozen characters are multifaceted, featuring bold, adventurous and comedic personalities. However, what makes them most lovable is their flaws.
So, who are the characters in Frozen? Here, we cover the three main Frozen characters, answering some of the most popularly asked questions.
Queen Elsa
Queen Elsa, the snow queen, is the perfect Disney princess, armed with magical powers and a larger-than-life personality. However, fearing her chilling powers will harm her loved ones, she isolates herself in an icy prison of her creation, inadvertently cursing the Arendelle Kingdom into a never-ending winter. 
Thanks to the support of her sister Princess Anna and her friends, Queen Elsa becomes the admirable queen she was always meant to be and a role model for viewers of all ages.
Who plays Elsa in Frozen?
Queen Elsa is mainly voiced by Idina Menzel, a broadway actress and singer. However, her character is voiced by various actors depending on the stage of Elsa's life. For instance, Eva Bella voices Elsa as a young child, and Spencer Ganus voices teenage Elsa. In Frozen 2, young Elsa is also voiced by Mattea Confort.
How old is Elsa from Frozen?
In Frozen 1, Elsa is 21 years old, three years older than her younger sister, Princess Anna.
Who is Elsa's sidekick?
Elsa's sidekick in Frozen 1 is none other than her best friend and sister, Princess Anna. However, in Frozen 2, Queen Elsa forms a new friendship with Honeymaren, and fans are curious to see how their friendship develops during the much anticipated Frozen 3.
Princess Anna
Princess Anna is an endlessly optimistic character. She is fierce, daring and determined, with an unrelenting care for others. It is these personality traits that steer her on her quest to save her kingdom and reunite with her sister, Queen Elsa.
Who plays Anna in Frozen?
Princess Anna is mainly voiced by Kristen Bell. However, Livvy Stubenrauch and Katie Lopez voice Anna during her youngest years.
Olaf
A friendly and fun snowman created by Elsa's magic, Olaf is one of the most loved Frozen characters, and a true friend to Anna and Elsa.
Who plays Olaf?
Olaf is voiced by Josh Gad, an American actor who is renowned for his part in Beauty and the Beast and Ice Age, alongside various other popular animations.
Disney Frozen II Pop Adventures Mini Figure Blind Box
Does Frozen 2 exist?
Set three years after Frozen 1, Frozen 2 was released in 2019. It follows Queen Elsa and Princess Anna, alongside Kristoff, Sven the reindeer and Olaf the snowman, as they embark on a journey to discover the meaning behind Elsa's powers.
How many years old is Frozen 1?
Frozen 1 was released in 2013, making it 10 years old.
Are Frozen 1 and 2 the same?
Though featuring familiar characters and themes, Frozen 1 and 2 are vastly different, with Frozen 2 venturing into new character development and facing new challenges.
Is Frozen 2 set before Frozen 1?
Frozen 2 is set three years after Frozen 1, with the second film following Elsa, Anna and Olaf's journey as they face new challenges that threaten their home.
Funko Pocket POP Disney Frozen II Anna Vinyl Figure Keychain
When is Frozen 3 coming out?
The date for Frozen 3's release is much anticipated but has yet to be confirmed by the franchise!
However, there were 6 years between the first and second Frozen film releases, so fans may have to wait a little longer for the long-awaited return of Anna, Elsa and their adventures.
Disney Frozen toys at Toys For Pound
With its beautifully nuanced characters that break classic fairytale rules, an award-winning track list and a gripping plot, Frozen is one of the most popular Disney franchises to date. And, with Frozen 3 on the horizon, it shows no signs of slowing down.
Here at Toys for a Pound, we're proud to stock a great value selection of Disney Frozen toys, and we consistently update our collections to offer brilliant new toys for Frozen fans of all ages. So, whether you're searching for party bag fillers or Frozen treats, we're confident there's something for you.
Looking for more high-quality toys at low prices? Explore our wider Disney toy collection today, including Disney Pixar toys! There's something for every Disney fan at Toys for a Pound.
Related articles
The 5 Best Disney Toys Collections
Disney Plush Toys