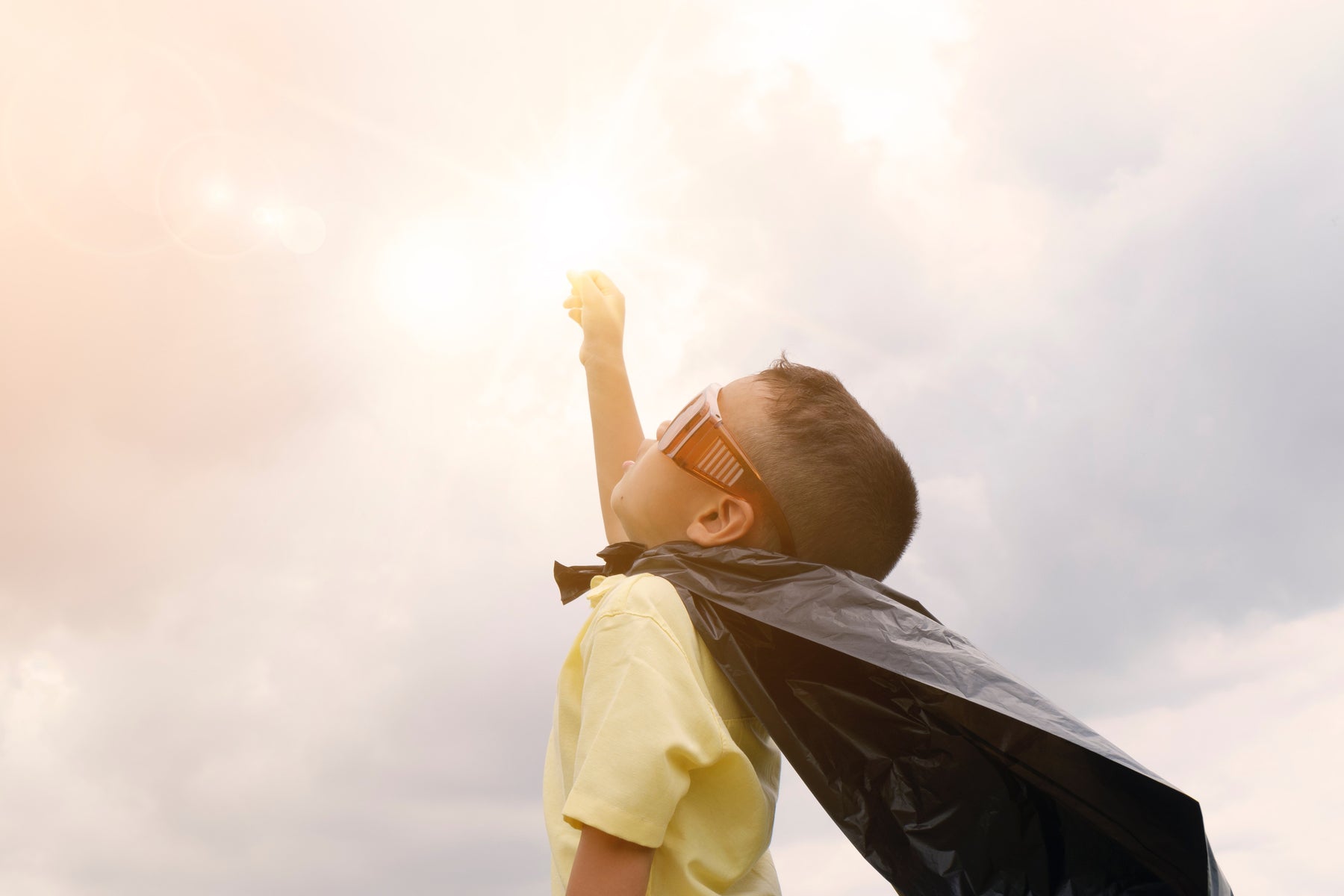 How to throw a superhero-themed party
Most of us remember our favourite birthday party as kids, and it likely involved a theme of some kind. If you want to give your little one a themed birthday party that they'll never forget, go for the superhero theme - everybody loves superheroes!
Whether your hero/heroine pledges allegiance to DC or they're firmly in the Marvel camp, with a few hints and tips you can dream up some perfect superhero birthday party ideas that will stand out in their memory forever.
So without further ado, here's how you do it.
Make some cool invitations
Spread the word with some superhero-themed party invitations! There are loads of ways that you can do this - make your own from coloured card (green if your child's favourite hero is The Hulk!) or hit up Etsy for some professionally-designed invitations. With some impressive invitations you'll set a precedent for an equally impressive party (and ensure that everyone RSVPs yes!).
Get creative with the food and drink
Why not spend an hour or two the night before and make superhero-themed cupcakes? They're fairly easy to make and you'll be able to get loads of icing with various superhero logos on them - or perhaps have a go at crafting your own!
Here's a tip if you're struggling to encourage your children to eat their greens: 'superfoods'. Bear with us: make some smoothies with some vital 'superfood' ingredients and label them. There could be bottles for 'increased agility', 'maximum muscles' and 'laser vision'. 'Invisibility', perhaps?
Superhero birthday party activities
This is your chance to make your party really shine and stand out from the countless games of 'pass the parcel' your children will play at other birthday parties. To make your games superhero-themed, you can; have a (fun) quiz with questions about everyone's famous superheroes; have a Nerf gun target practice competition; you could even host a mini obstacle course (superheroes are always in training!). For the reward, we have a vast range of cheap toys online.
Superhero face paintings (and masks)
Trust us, you do not need to be a professional face painter to transform your child and guests into their favourite superheroes! All you need is a simple face paint set and a steady hand. Our Create Your Own masks are perfect.
Hulk *smash* pinatas
With a simple pinata (it doesn't have to be Hulk-themed) you can get your little guests to pitch their superhuman strengths against each other to see who comes out the strongest. Incredible! Fill it with tasty treats and watch the mini superheroes battle it out.
Enlist the help of other parents
Get the help of friends, family and other parents so that you can throw an amazing superhero party - you can give the kids a real treat (and have a laugh between the adults) by dressing up yourselves. One adult villain and one adult hero battling against each other will make for a great spectacle for the children!
Add a little personalisation
Personalised parties are getting very popular at the minute because it makes the whole day extra special for the birthday boy or girl. This means, for your superhero-themed party, it'd be a good idea to add personal touches to things like labels, napkins, and particularly the invitations. You can either print your own labels (really easy to do) or seek out companies online that specialise in personalisation.
A party they'll never forget
It doesn't take much to throw a great birthday party! With the above tips, you can give your little heroes a day to remember forever.
Stay tuned to our blog section for news about our products - if you have any questions at all, visit our help page or email us on info@toysforapound.com