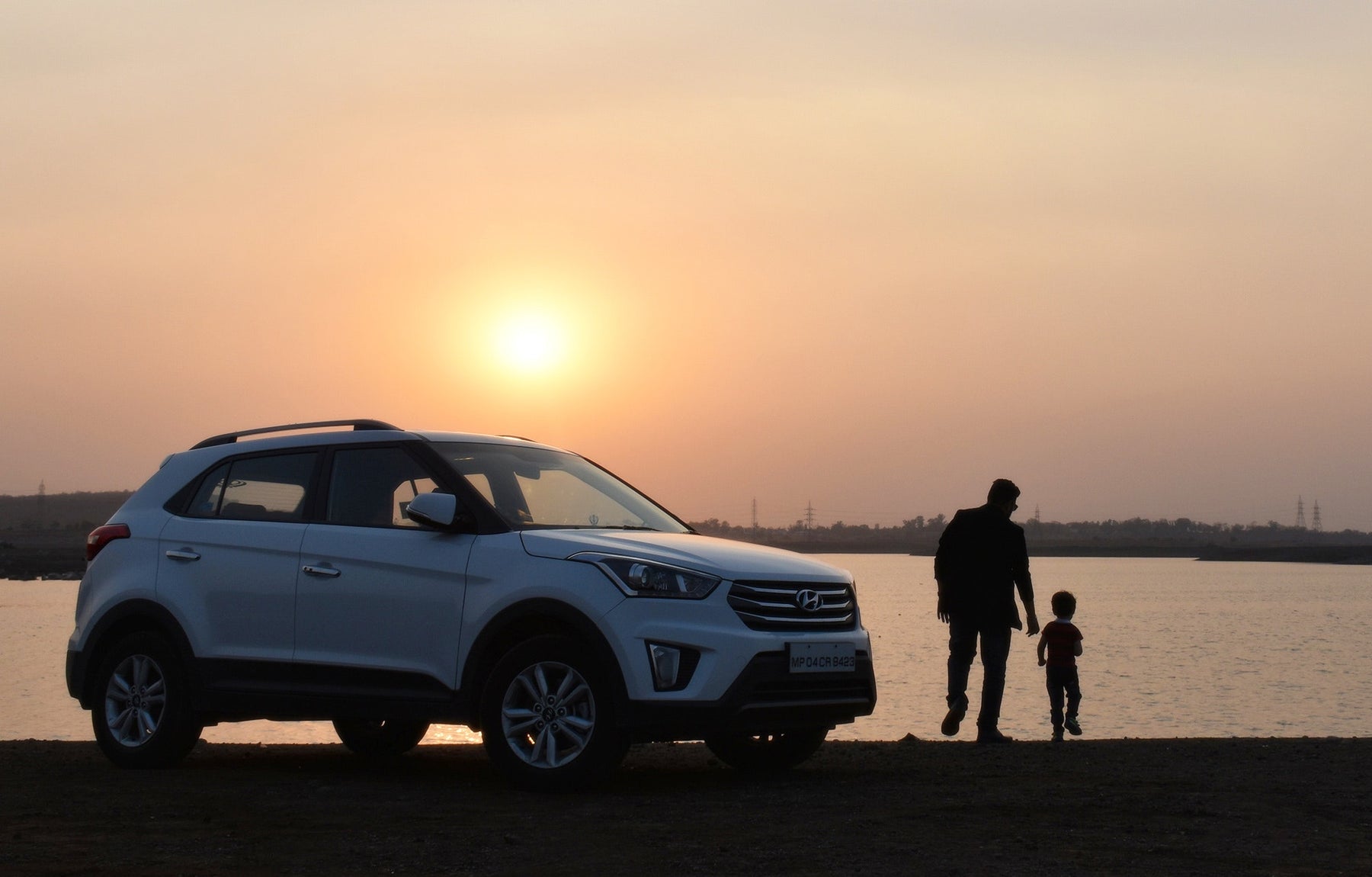 How to keep the family entertained on long car journeys
Long car trips can be challenging for both children and adults. You might find the excitement of heading off on holiday is getting too much for your little ones, and the traffic on the road is making the journey seem much longer than it should be!
We can help you avoid the inevitable question of "are we nearly there yet?" Wherever you're going, here are some fun ideas for long road trips with your family.
1. Make a road trip playlist
We couldn't think of a better way to get the road trip started than with a good playlist. The great thing about putting together a music playlist is it's something you can do together as a family beforehand. To avoid any bickering on your journey, let each family member (even the little ones) choose five or six songs they'd like to listen to. You might have heard 'the wheels on the bus go round and round' 100 times, but at least you know your song is up next! You could even get some earphones for your kids so that they can listen to their music and you can listen to yours!
2. Pack some travel toys
Toys are a great distraction for kids on long car trips - and the adults can get involved, too! You don't need to invest in expensive gadgets to keep the little ones entertained, cheap toys for kids will go a long way on a road trip!
We have a huge range of boys toys, girls toys and big brands like Marvel, Funko and Disney! Figures and dolls are a great place to start for road trips, like these Frozen buildable figure blind bags and Funko Disney Zootopia mystery minis. They're easy to carry and the kids can have hours of fun playing with them! You could also opt for the classic (yet timeless) Tamagotchi cyber pet to keep the kids occupied - and it's just £1! Whatever your children are into, you'll find toys to keep them occupied on the Toys for a Pound website.
3. Bring back the classics
When they've had enough of the music and toys, it's time to go back to the drawing board and relive your childhood. Remember those classic car games you used to play as a kid? It's time to introduce them to your children!
I-spy, 20 questions and spot the yellow car are all classics, but you could have a little more fun by coming up with your own long car journey games to play. The fun thing about this one is even the driver can get involved!
4. Don't forget the picnic
If you're on an incredibly long car journey and all else fails, it's time to grab for the packed lunches. After all, as parents, we all know how one of the very few times our children are quiet throughout the day is when they are eating!
Sandwiches are a great option as they're easy to make and kids love them, but if you're not planning on being on the road for that long you could simply take along some tasty snacks. Try fruit, crisps or some of their favourite sweets. Explore our lunch and dinner accessories, featuring your kid's favourite characters, to make their in-car meal even more enjoyable!