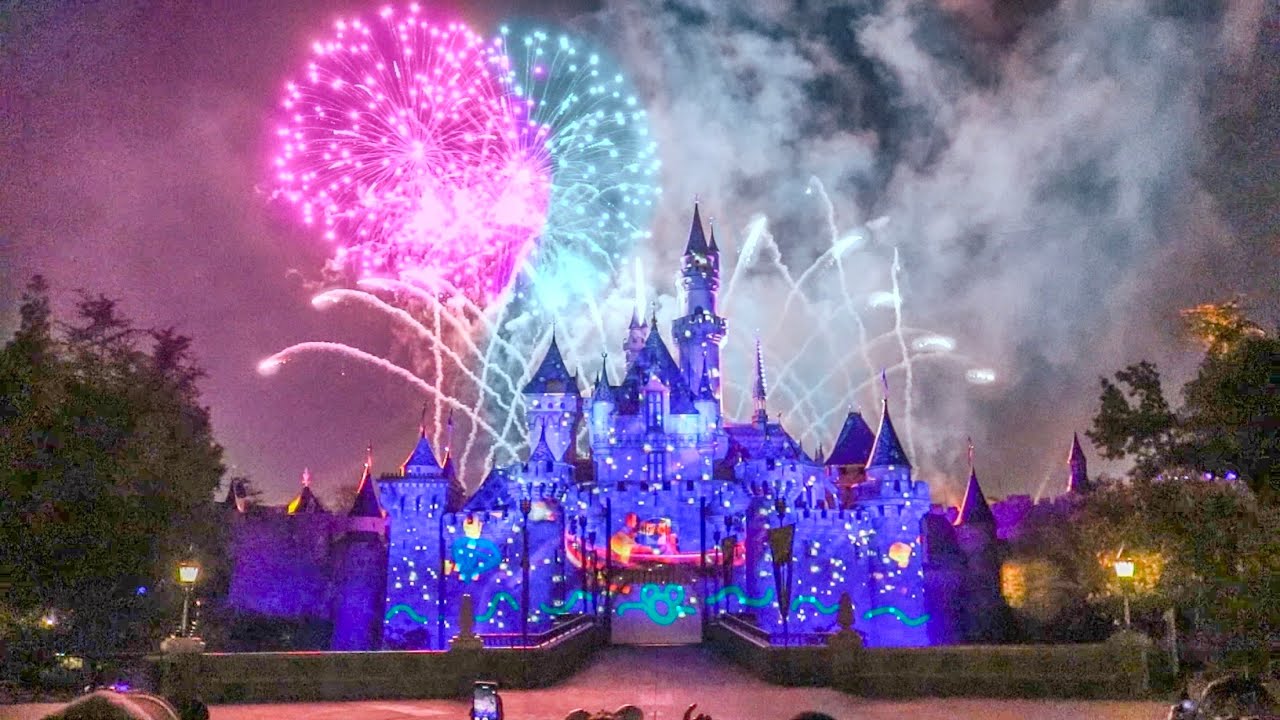 The Legacy of Disney at 100: A Century of Magic
This year, Disney celebrates 100 years of magic, marking a century of imagination, wonder and enchantment. This beloved brand has captured the hearts of millions, weaving one magical moment after another while inspiring generations with its passion for storytelling and commitment to creativity.
However, the adventure doesn't stop there. More enchanting tales are yet to come, and Walt Disney's charming stories and characters have become much more than their on-screen presence. They are Disney's legacy, transcending time and culture to unite individuals worldwide with the power of imagination and magic.
As we stand at Disney's 100th anniversary, we celebrate not just a brand but decades of joy, creativity, and inspiration. Join us as we take a look back at Disney's remarkable history, celebrating the magic that has made Disney an impact on countless lives worldwide!
Table of contents
When was Disney founded?

How did Disney begin?

How many Disney movies are there?

What was the first Disney movie?

What is the best movie Disney made?

What is the #1 rated Disney movie?

When was Disney's 100th anniversary?

Shop Disney toys at Toys for a Pound
When was Disney founded?
Disney was founded on 16th October 1923, by Walt Disney and his brother, Roy Disney. This coincides with Disney's first cartoon series, the Alice Comedies, which was contracted on the same date.
How did Disney begin?
Walt Disney arrived in California in the summer of 1923, armed with hopes, dreams, and a vivid imagination. He was a talented artist from a young age, and shortly after arriving in California, he created a cartoon about a little girl called Alice's Wonderland. 
Walt pitched his cartoon to M. J. Winkler, a distributor in New York – and this fateful encounter set in motion the enchanting saga of the Alice Comedies and, with it, the birth of Disney.
With the success of Alice Comedies, Walt Disney created a second series based on another cartoon character, Oswald the Lucky Rabbit. 
However, it wasn't until the creation of Mickey Mouse in 1928 that Disney gained widespread recognition, with Mickey Mouse becoming one of, if not the most recognisable characters in cartoon history.
Since then, Disney has stolen the hearts of generations with timeless tales and characters, forever altering the landscape of entertainment and storytelling!
How many Disney movies are there?
Disney has created hundreds of magical moments since the whimsical inception of Mickey Mouse in "Steamboat Willie". However, the exact count of how many Disney movies there are can be challenging to pin down.
There are various Disney movie categories, including animated classics, Pixar films, live-action adaptations, and more. There are also live-action movies from Disney-owned studios like Marvel. 
With all this considered, Disney is rumoured to have created almost 500 movies in total, 61 of which are feature films, which are animated films produced by Walt Disney before 1986. However, this number is constantly growing, with new Disney movies regularly released!
Whatever the number, it's more evident than ever that this storytelling master has forever changed the world of cinema, enchanting audiences of all ages with its timeless tales and magical worlds.
What was the first Disney movie?
Released in 1937, the first Disney movie was Snow White and the Seven Dwarfs. It was the first animated movie produced in Technicolor, marking a significant milestone in both Disney's history and animation and filmmaking. 
Snow White and the Seven Dwarfs, based on the classic Brothers Grimm fairytale, was widely celebrated for its innovative animation techniques and storytelling. It set the stage for Disney's future success in the animation industry, with Walt Disney winning an honorary Academy Award on the back of the show's success.
Today, Snow White and the Seven Dwarfs continues to capture the hearts of generations worldwide and is a testament to Disney's enduring magic and enchantment!
What is the best movie Disney made?
Disney has created a wide range of beloved and critically acclaimed films across different genres, making determining the best Disney movie near impossible.
However, some of Disney's most celebrated and iconic films include:
Cinderella (1950)

The Jungle Book (1967)

The Little Mermaid (1990)

Beauty and the Beast (1991)

Aladdin (1992)

The Lion King (1994)

Mulan (1998)

Toy Story (1999, in collaboration with Pixar)

Frozen (2013)

Moana (2016)
When is Disney's 100th anniversary?
Disney's 100th anniversary falls on October 16th, 2023, marking a significant milestone for the magical brand that has enchanted us for a century.
The anniversary, named Disney 100, marks ten decades since founders Walt Disney and Roy Disney founded The Walt Disney Company. During this time, Disney has entertained viewers and inspired and connected generations with its beloved characters and timeless narratives. It is a reminder that Disney magic transcends time and that dreams really do know no limit!
With 100 years behind it, we can't wait to see what magic Disney has in store for us next! 
Celebrate Disney 100 at Toys for a Pound
Disney has been a source of wonder, inspiration, joy and magic for a century. The brand has captured countless hearts worldwide with unforgettable characters and tales of magic. 
As we celebrate Disney 100, we celebrate a century of storytelling and enduring magic, paying homage to everything from the timeless classics to the modern masterpieces that have cemented Disney's status as the most magical brand in movie history.
If you're looking for ways to bring Disney's magic to your home, why not shop the Disney toy collection at Toys for a Pound? With high-quality toys from your favourite Disney movies, this collection has something for everyone. Browse the collection today and celebrate Disney 100 at Toys for a Pound!
Related articles
Why Disney toys make the perfect gifts
The 5 best Disney toys collections