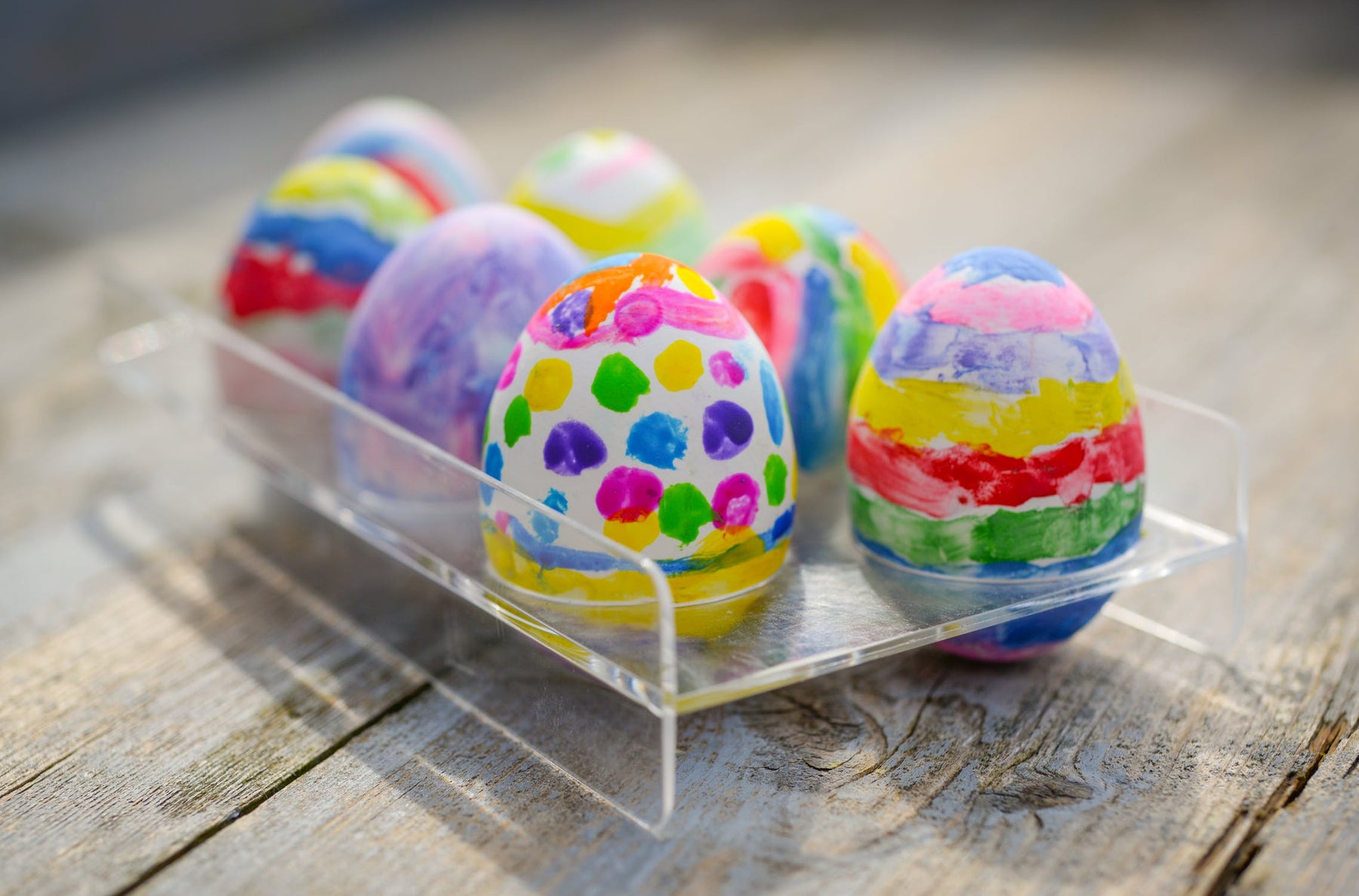 Easter Gift Guide 2020
During this uncertain period in isolation, you're probably not thinking about Easter, but don't forget, it's just around the corner!
Yes, on 12th April, your little one will no doubt be receiving tonnes of chocolate Easter eggs to feast on in the coming weeks! However, if you're trying to reduce their sugar intake, we here at Toys for a Pound have put together a guide to the best non-chocolate Easter gifts they will love, all of which are available from our cheap Easter toys collection!
1. Easter Hunt Arrows - 15 Pack
If you're planning on hosting an Easter Egg hunt for your child, then you MUST get these cute Easter Hunt Arrows! They will keep your little ones entertained for hours as they go in search of the Easter eggs around your house and garden, and it'll be an Easter they'll never forget!
Looking for some Easter egg hunt inspiration? Check out our list of ready-made riddles to help you plan your best egg hunt yet! 
2. Easter Bunny Trail Set
We have even more Easter hunt accessories available, including this Easter Bunny Trail Set, containing 18 bunny feet, 13 Easter eggs and 8 arrows, guaranteed to provide hours of Easter hunt fun! With the unpredictable UK weather, you can even move your Easter hunt indoors with this trail set, or extend it with our pack of 28 Bunny Feet!
3. Easter Bunny Ears Plush Headband
Speaking of Easter egg hunts, what better way to accessorise your little one for the occasion than by giving them an adorable Easter Bunny Soft Colour Headband?! Available in either pink, yellow or blue, and priced at just £1, your child can look the part while they try and find all their eggs!
4. Make Your Own Easter Card
Given this uncertain period of isolation, it's possible your little one won't get to see friends or family outside your household over Easter, so we think they would LOVE this Make Your Own Easter Card, so they can still wish Happy Easter to their loved ones!
5. Easter Photo Props - 8 Pack
If you and your family are having a stay-at-home Easter party, we think you NEED to pick up these cute Easter Photo Props! For just £1 you can imitate a bunny, sheep and chick among others, and your little one's imagination can run wild!!
6. Easter Paper Chains - 30 Pack
If you're looking to fully Easter-fy your house this year, we think these Easter Paper Chains could be right up your street! Why not get your child involved and let them help create the awesome designs, which will boost their creativity and learning at the same time!
7. Easter Daisy Decorations - 15PK
Speaking of decorations, if you want to go the extra mile, why not pair the paper chains with these adorable Easter Daisy Decorations, so your little one will feel like their home is an Easter wonderland! Your child can be their very own florist for just £1!
8. Easter Bunnies with Carrots
An adorable set of Easter Bunnies with Carrots can brighten up your child's Easter weekend or party! The quartet of adorable Easter bunnies with carrots will go down a treat with the little ones, adding to your Easter display.
Whatever you and your loved ones are up to this Easter, we hope you have the best Easter ever! In addition, in this uncertain time, it's important to remember to look out for each other, and to stay as safe as possible! So stay at home, keep safe and enjoy the Easter weekend together, along with some of these cheap Easter toys!